In the ever-evolving world of vaping, the Neu Covert Push 510 Battery emerges as a versatile and compact solution for on-the-go enthusiasts. With its array of features, it has quickly become a favorite among vaping connoisseurs. Let's delve into what makes the Neu Covert Push Battery a must-have in your vaping arsenal.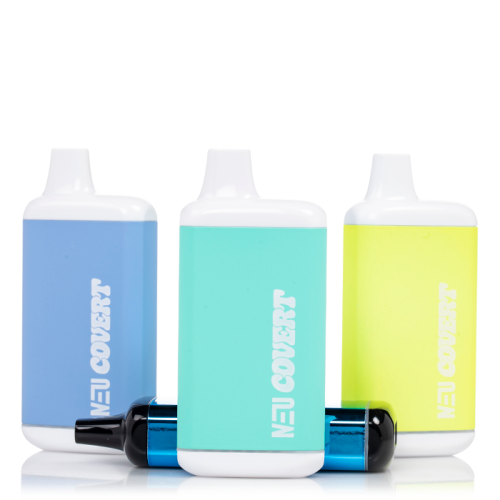 The Neu Covert Push 510 Battery is all about convenience. Crafted from lightweight materials, it's the perfect companion for those who are constantly on the move. But what sets it apart is its ability to conceal your favorite 510 cartridges within its sleek chassis. It's discreet, stylish, and incredibly portable.
One of the standout features of the Neu Covert Push is its versatility when it comes to voltage settings. With a 3-tiered output system, you can adjust your vaping experience to suit your preferences. Whether you prefer a mild hit or a stronger throat hit, this battery has you covered. Choose from 2.8V, 3.4V, or 3.8V with a simple click of a button or activate the draw-activated mechanism for added convenience.
The Neu Covert Push Battery doesn't stop at variable voltage settings. It also boasts a preheating function that sets it apart from the competition. This feature is a game-changer for those who have experienced clogs or want to ensure their concentrate is ready for optimal vaporization. It helps clear any obstructions and prepares your filled concentrate for a satisfying vaping experience.
Worried about cartridge compatibility? Fear not. The Neu Covert Push accepts 14.5mm diameter cartridges, ensuring that you can enjoy your preferred cartridges without any issues. It's a testament to the device's adaptability and user-friendly design.
In conclusion, the Neu Covert Push 510 Battery is a stellar addition to the world of vaping. Its compact and lightweight design, versatile voltage options, preheating functionality, and compatibility with 14.5mm cartridges make it a standout choice for vapers of all levels. Whether you're a seasoned enthusiast or just starting your vaping journey, the Neu Covert Push Battery is sure to enhance your experience. Don't miss out on the opportunity to elevate your vaping game – get your Neu Covert Push today.
You may also like: clearance vape sale